Wealth Volatility & Zeta Studies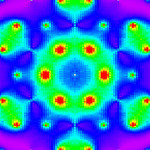 What is the ultimate purpose and value of financial planning? This is a fundamental question that drives nearly all of the research performed in the Lab.
Zeta is a measure developed in Lab to measure the relative volatility of wealth at the household level. Studies published by Lab staff show that clients of financial planners obtain higher wealth growth over time with significantly less volatility (risk) in wealth.